Fredagsreportasje: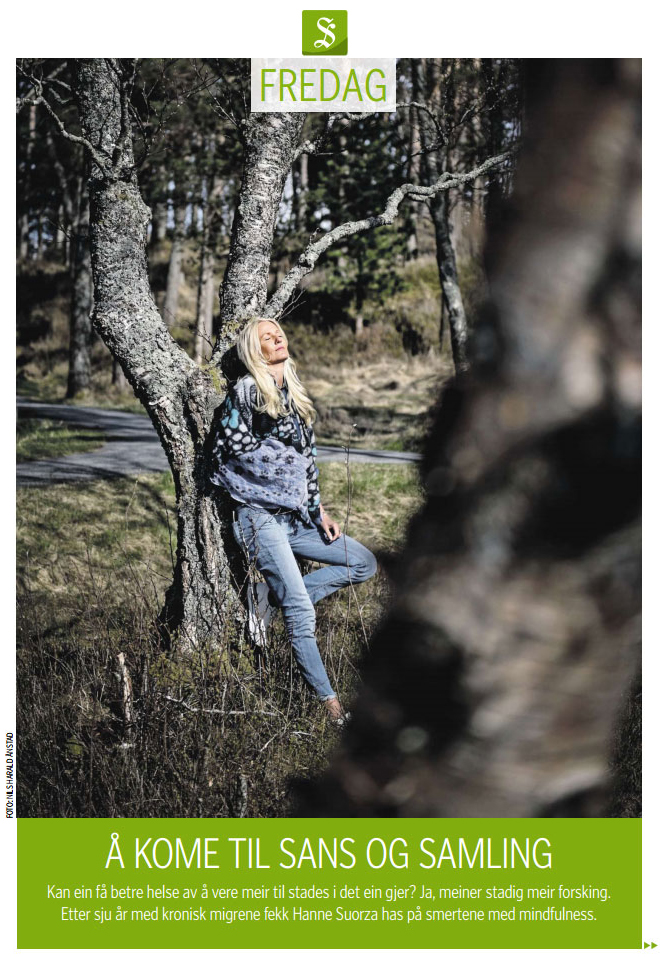 – "Kan ein få betre helse av å vere meir til stades i det ein gjer? Ja, meiner stadig meir forsking. Etter sju år med kronisk migrene fekk Hanne Suorza has på smertene med mindfulness."
Reportasjen på fire sider er skrive av journalist Maria Mostrøm Gulbrandsen. Foto av Nils Harald Ånstad.
Du kan lese den her. (smp+)
God helg!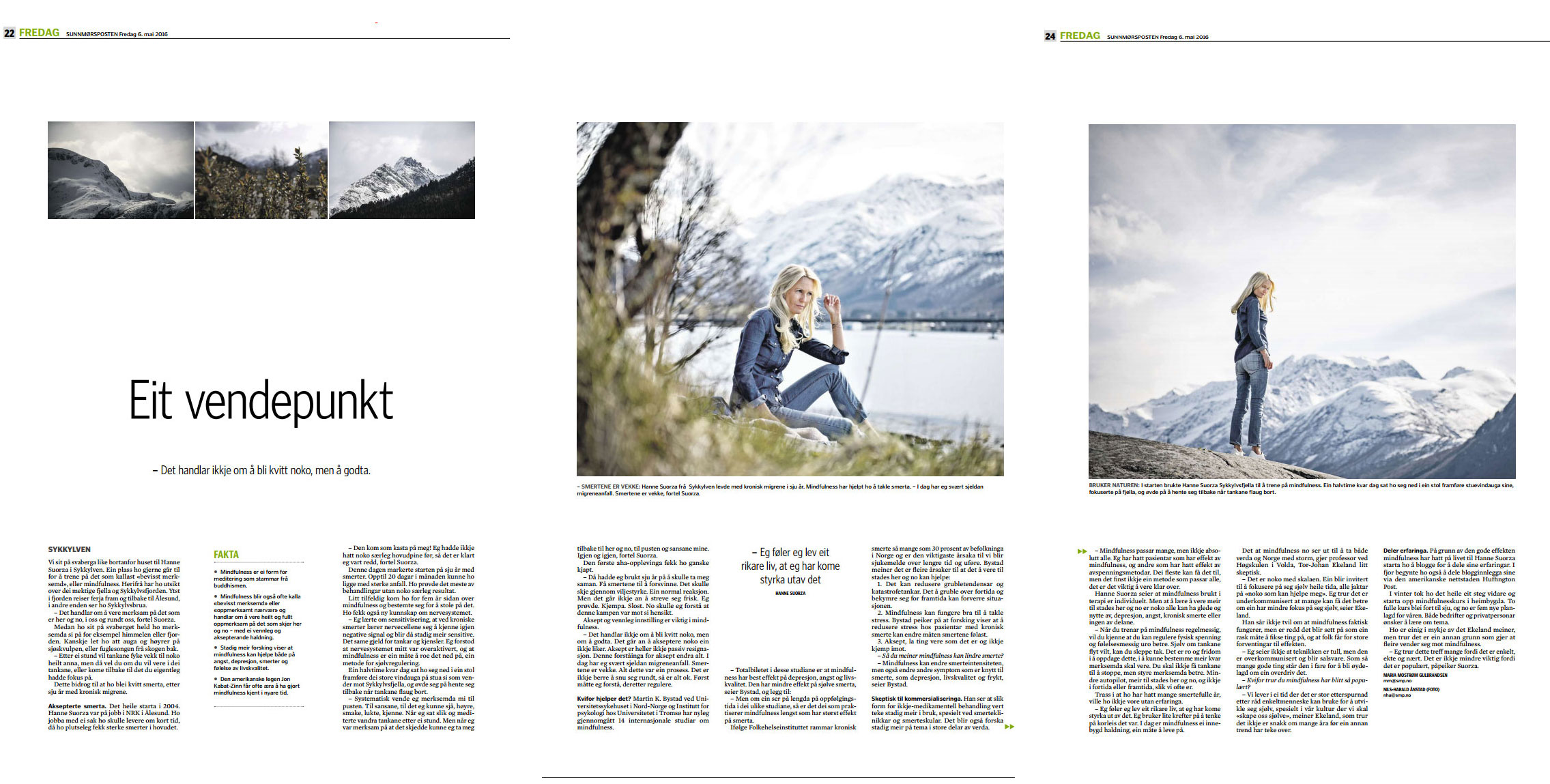 //
I´ve been interviewed by the newspaper Sunnmørsposten, talking about mindfulness, acceptance, pain and meditation. The headline is "Coming to your senses".
The feature covers research which shows that mindfulness can help chronic pain, and also discusses the commercialization of it. I emphasize how I´ve been dedicated to practice for five years, and that I´m glad to share my story and teach mindfulness best I can.
Happy weekend!
♥